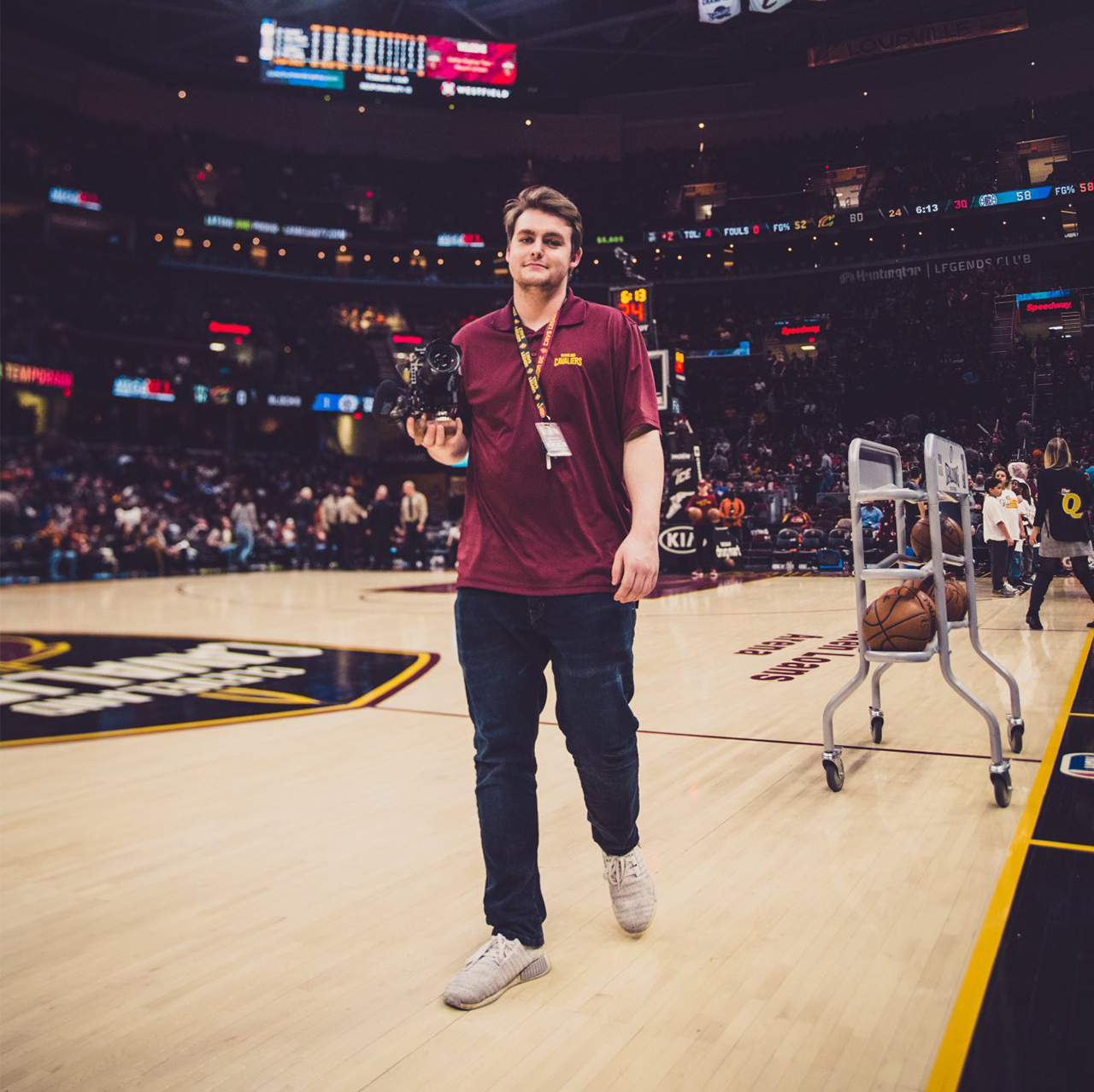 Patrick Brouder joined Cavs Legion GC as Esports Videographer during the NBA 2K League's inaugural season in 2018. In his current position, Brouder films and edits all of the team's social media content.

Brouder moved to many cities throughout his childhood. However, before coming to Cleveland, Brouder resided in Carmel, Indiana. Playing video games online allowed him to stay in touch with old friends, and continue to make new friends with similar interests, peaking his interest in esports. Having been in the gaming community for around seven years, he sparked his interest in media by designing social branding for many small gaming companies throughout the esports industry. Brouder picked up a camera for the first time in 2015 and began his photography career at a gaming energy drink company, GFUEL Energy. After being the lead creative on multiple product release campaigns for people and companies such as Faze Rain, Dr. Disrespect and Rise Nation, Brouder began attending conventions, gaming tournaments, and other large scale events for GFUEL to create video recaps from the event.

Brouder attended Ball State University for one year, but decided to pursue his career in multi-media storytelling and forwent college to begin building a portfolio. Photographing weddings, creating concert recaps, as well as sports and event highlights is where he cut his teeth.

After a year of freelancing, Brouder had the opportunity to combine his love of esports as well as his love for camera work, and is now on his third year of creating content for Cavs Legion GC.